Whether you are looking for binoculars to watch birds or stargaze, we have you covered with our extensive research materials. You fill find here are our Best Binoculars Reviews and Advice.
How do you find the best pair of binoculars suited to your needs among the hundreds of models on the market? It's a trickier question than you might think, with many factors to consider whenlooking for binoculars .
Make your job easier and save time by prioritizing the two most important factors to consider: your budget and your type of use, namely in which context you want to use them.
Whether you want to get a close-up view of your favorite sportsman during a football match or to observe animals during an outing, binoculars are an essential tool with many uses.
And like most technologies, each binocular has its own advantages and disadvantages. This site will explain everything you need to know about the best binoculars reviews on the market today.
---
The best 2020 binoculars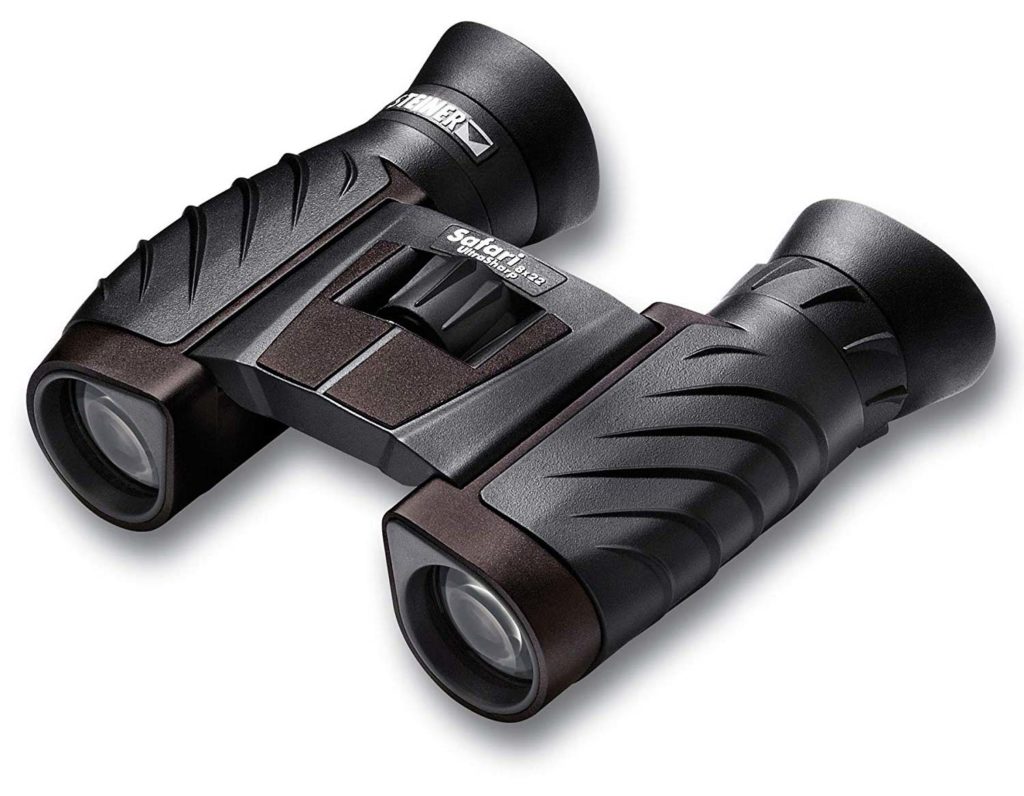 Steiner Safari UltraSharp Binoculars 10 x 26
The best all-purpose binoculars
Reasons to buy this pair of binoculars
A pleasant and comfortable grip
A focus control button
These compact and lightweight binoculars are designed for all types of outdoor activities, from birdwatching to watching your favorite soccer team from the bleachers.
The Steiner Safari UltraSharp 10×26 tops our list of the best 2019 binoculars because they're versatile and really affordable.
Design-wise, its focus wheel is fluid and its handle is surprisingly ergonomic, the grip is really exceptional. These binoculars also come with flexible rubber eyecups to protect the eyes from drafts and sunlight for optimal observation.
With 10x magnification, these binoculars will meet your needs in most situations.
---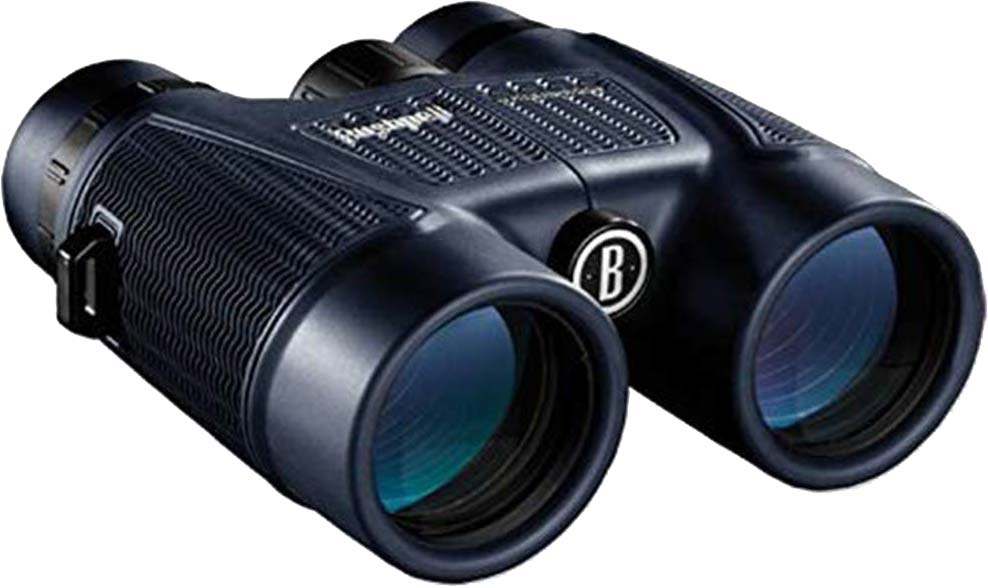 Bushnell 150142 binoculars 10×42
Reasons to buy this pair of binoculars
Waterproof and anti-fog
Light and compact
The Bushnell 150142 10×42 binoculars are compact and offer 10x magnification. This model features a BAK4 roof prism with multi-coated optics to ensure clear, bright images even in low light conditions.
The rubber armouring provides effective fall and impact protection and is also shaped to be non-slip. This pair of binoculars is treated with nitrogen and sealed with an O-ring seal for waterproofing and anti-fogging capability.
These binoculars are comfortable to use, with long-term eye relief and eyelets that can accommodate users wearing glasses. A center focus button allows you to make fine focus adjustments without turning away from your lens. Its wide field of view makes it easy to track moving objects and gives you a bird's eye view of your surroundings.
---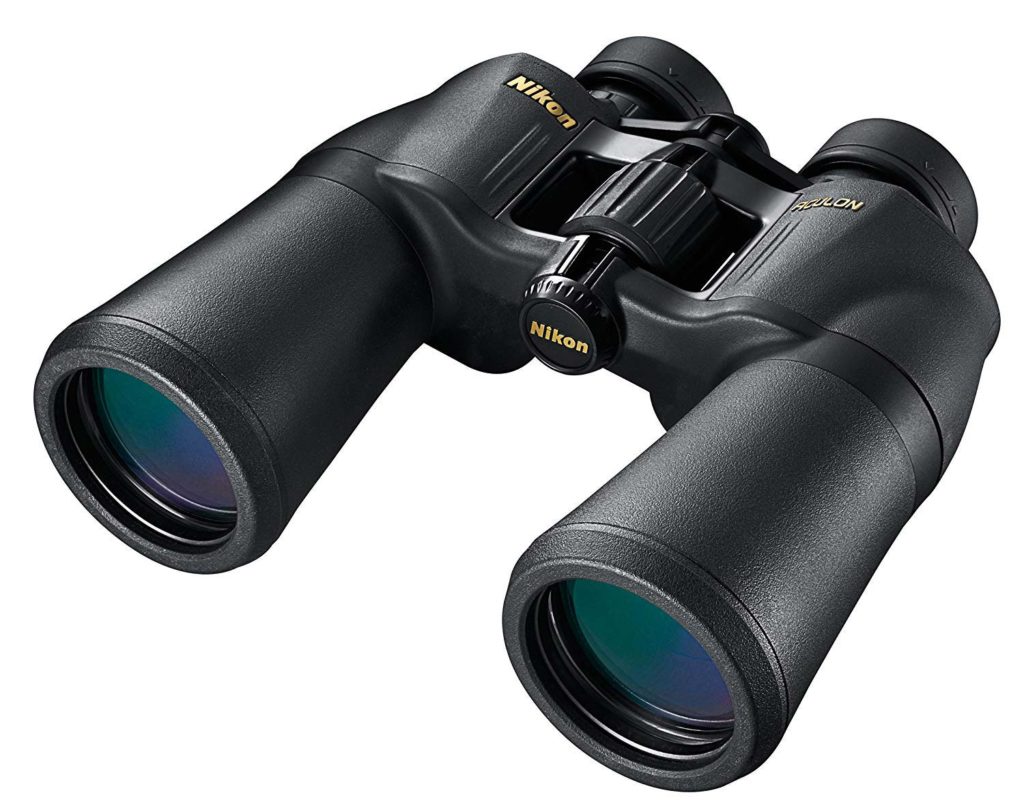 Binoculars NIKON A211 12×50
Reasons to buy this pair of binoculars
Bright and sturdy
Big goal
The Nikon A211 12X50 binoculars are part of the Aculon line of binoculars, known for the ergonomics and versatility of its products.
The rubber eyecups allow the binoculars to be used comfortably for long periods of time without tiring the eyes. Its performance is well proven and makes this pair of binoculars a reference on the market. Equipped with aspherical multi-coated eco-glass lenses, Nikon guarantees clarity and precision in this model.
The center focus button is smooth and makes adjusting the binoculars much easier. With a rubber-armoured coating, they are waterproof and non-slip.
Finally, the BAK4 Porro prism system guarantees these binoculars a high quality image under different light exposures.
---
All you need to know before buying binoculars
There are a few technical details and specifics that are worth knowing. As you may already know, binoculars are classified using two numbers: first the magnification, followed by the size of the lens . For example: 10 × 50, which corresponds to a magnification of 10 and a lens size of 50. You may check our complete review of the best 10×50 binoculars.
What magnification for binoculars?
The magnification corresponds to the zoom level . In this case, a magnification of 10 means that the object observed will be 10 times larger compared to your vision with the naked eye.
In otherwords, if the object is located 100 m away, you will see it as if it were 10 meters from you, that is to say 10 times closer (100/10 = 10).
You will then be tempted to choose a pair of binoculars with a maximum magnification level. In reality, it is not that simple. In fact, the higher the magnification level, the greater the tremor effect which will complicate the observation.
It will therefore be necessary to use a tripod as soon as the magnification of the binoculars exceeds 12 and this is all the more true if the target is in motion.
If you're looking for versatile travel binoculars to use by hand, a model with 8-10x magnification should be fine. A higher magnification level increases the risk of shaking of the handle, which causes a shaky image unless it is possible to mount them on a tripod or if the model has an integrated image stabilization.
What diameter to choose for binoculars?
The second number corresponds to the diameter of the lens , expressed in millimeters. The higher it is, the larger the field of view. A larger area allows you to receive more light, which greatly improves the quality of viewing.
Again you will be tempted to take the largest diameter, however despite the undeniable advantage, a large diameter also means an equal larger size. You will therefore have large and heavy binoculars.
The compact and light binoculars have smaller lenses but are easier to handle. It is therefore a question of having a good compromise between lens size and handling.. If you mainly use your binoculars during the day, it is not crucial to acquire larger lens.
As you may have guessed, the choice of magnification and diameter will be made according to your use.
What is the exit pupil of binoculars?
The binocular exit pupil (PS), always expressed in millimeters, corresponds to the maximum brightness obtained during observation and to the diameter of the objective image. To calculate it, you just need to divide the diameter of the objective by the magnification, for example 30/10 = 3.
This criterion is important because it varies according to the age of the individual and influences the quality of the observation. The exit pupil is:
About 8 mm for a child – Refer to our guide of the top bionculars for kids
About 6 mm for people under 50
About 4 mm for people over 50
This measurement is essential because it will inlfuence the quality of your observation. In order to have a pleasant experience, it is essential that this value is greater than the measurement of the pupils of your eyes.
Best Binoculars Reviews: Other criteria to consider
Among the other criteria to consider are the manufacturing quality of the binoculars. So, things like the robustness of the material used, but also technologies allowing better relief of the eyes for increased comfort during prolonged use.
We also suggest that you determine if they have characteristics such as waterproofing or anti-fog protection , which are particularly useful when observing flora and fauna in the morning. Obviously, the more features, the better the optics and quality, but the more they are likely to cost. This is why it is important to define your budget and the intended use to properly select your pair of binoculars.
We also know how easy it is to be swayed by all of these fancy gadgets and features when you're about to buy a new kit, but the truth is, you surely don't need to all the features. After all, there will be a big difference between compact binoculars for horse racing and more powerful binoculars for stargazing.
If you limit yourself to only the features that are really important to your type of activity, you could save a good amount of money. Among the best binoculars presented on this site, from top picks for hunting to best in class for kids, we strive to share the best value for your bucks in order to spare you additional searches.
With this in mind, we offer some recommendations to help you choose the best binoculars that suit your needs.
Choose the best binoculars according to your needs
The price is an important factor when buying binoculars, often the most decisive criterion. Generally, the most powerful and precise binoculars will make you waste a little time on the spot because most of the models require installation on tripods for optimal use. But there are more affordable alternatives than the big brands… if you are ready to compromise.
For nature walks and hikes or theatre sessions, consider a pair of lightweight, portable and compact binoculars that can be stored in a jacket pocket. A certain degree of protection against bad weather and anti-fog is also advised in the open air.
To observe birds and wildlife , add a high magnification factor to the list, as you will likely watch from a distance. Some tripod mountings can also be helpful, to avoid holding your binoculars in your hand for long periods of time. For observation in low light, a larger and brighter lens deserves a specific investment.
Where to buy binoculars?
Many physical stores sell binoculars, such as Best Buy, Walmart … and you can even find them at Staples. However, we recommend that you buy them on the Internet in order to benefit from a better price, for this Amazon remains the best choice. You will find even more best binoculars reviews information on this site.